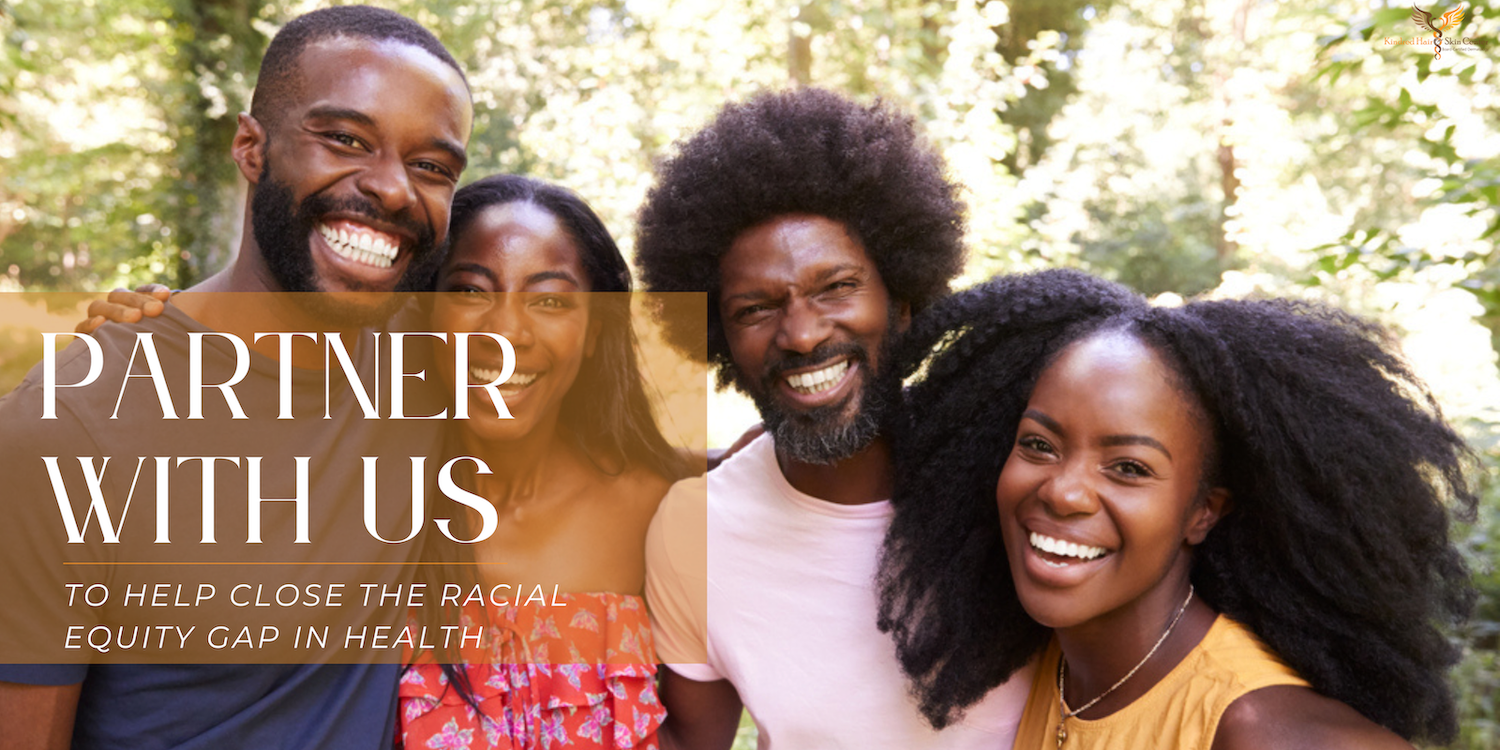 Diversity is the beautiful strength of our country, but equity and fairness are lacking. In the last 120 years, the number of black physicians has only increased by 4%. In dermatology, blacks barely make up 3% of dermatologists.
Why does this matter? Everyone deserves culturally competent care and compassion. The lack of diversity in medicine is wreaking havoc on black patients.  There are countless stories and studies relaying the negative impact of implicit biases and explicit racism in medicine.  Take the case of Shelley. Shelley suffered from painful boils in her underarms for several years. She visited several doctors without relief from the boils or pain.  Decades later, she visited our practice and discovered that she was misdiagnosed and actually had Hidradenitis Suppurativa or HS. We got her on the right treatment and she improved.  She was finally able to lift her arms to wash her own hair for the first time. This is all too common. As a result, the black community has a well-earned mistrust of the medical system. 
One essential part of medicine is the research that studies diseases, develops medications, determines safe doses, etc.  Unfortunately, the lack of trust in medicine translates into the lack of blacks participating in clinical trials.  As a result, new treatments are created and optimized for everyone but blacks. For example, a trial for lupus medication belimumab only included a small number of blacks. The FDA required that the manufacturer perform an additional study to test the safety and effectiveness of the medication in Blacks. The results were "particularly disappointing in light of the increased prevalence, severity, and mortality of (lupus) in black patients," according to the Rheumatology News.
Despite a very busy dermatology practice, we now carry out clinical trials so that the community can participate in research in a trusted environment that helps produce treatments that actually work for our community. Thank you to everyone participating in our clinical trials for atopic dermatitis, hidradenitis suppurativa, central centrifugal cicatricial alopecia, and more.  However, we need to do more.
To continue our work in the important area our office needs to expand. That means expanding our facilities to carry out further research and it means growing our staff to better meet the needs of our community. We currently have a backlog of patients 8 months long. That means for every 1 patient we see, hundreds have to wait more than 6 months before getting proper medication attention. 
Kinder Care is our community-based funding campaign to engage the black community in joining us financially to help address these issues by closing the racial equity gap in health. 
If you're a current or existing patient, or a person with skin of color, you've likely had firsthand experience with these issues. By partnering with us you can help make culturally appropriate care available for you and for the community as a whole. Your gift of $100 or more will enable us to serve more patients and ensure treatments are developed with the participation of black patients. 
Won't you join us in this important cause?
Yes, I want to help bring medical treatments that actually work for the black community.